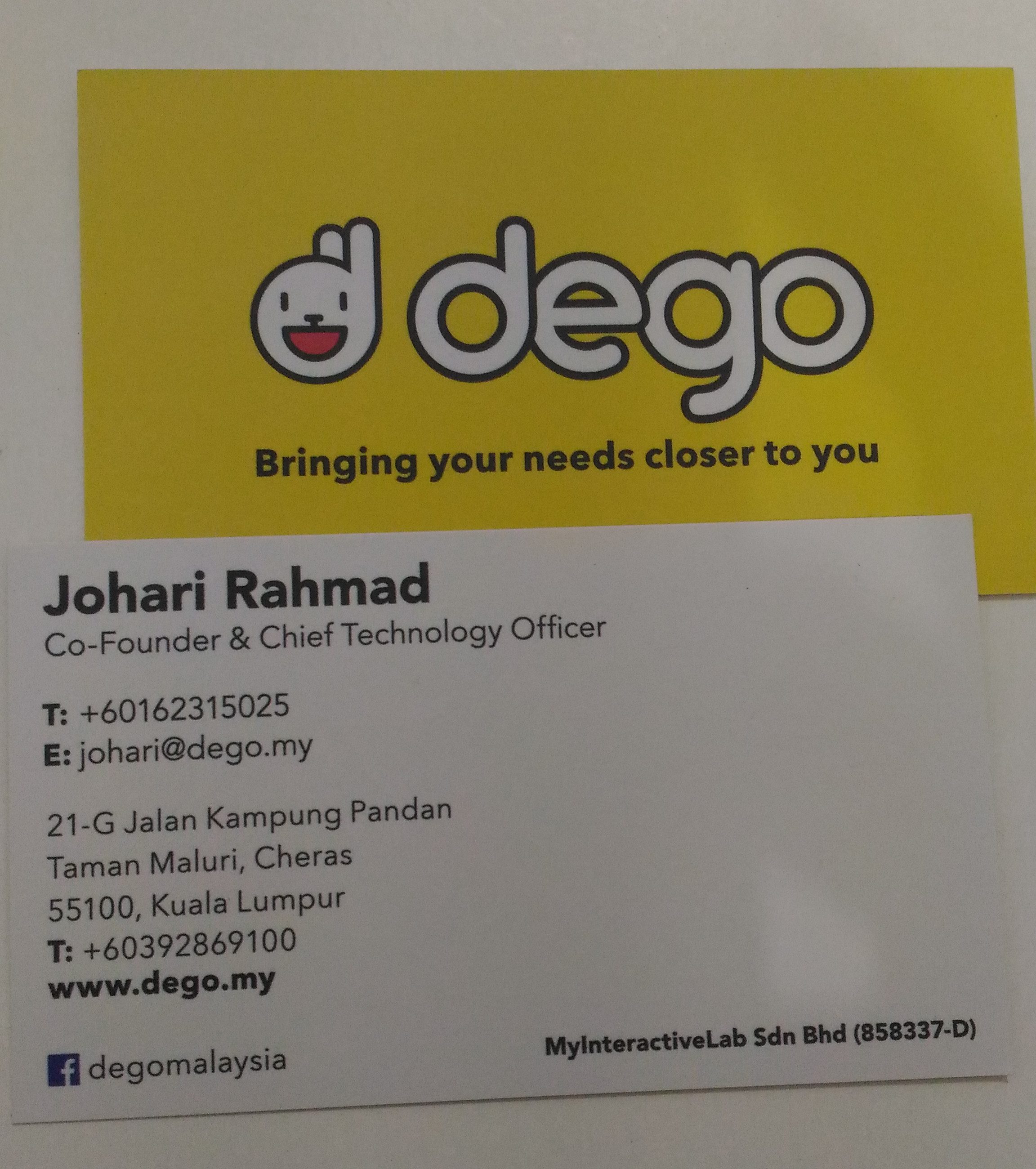 Salam Ramadan everyone,
I'm pleased to announce that I have joined Dego team as CTO. Having worked in the web industry for almost 12 years, I remain confident that I could bring significant innovation to the logistics system in Malaysia and South East Asia.
My role with Dego will be focused on technology and my goal is to make sure our clients are supported in their needs. If you have questions about how Dego could innovate your logistics business please don't hesitate in reaching out.